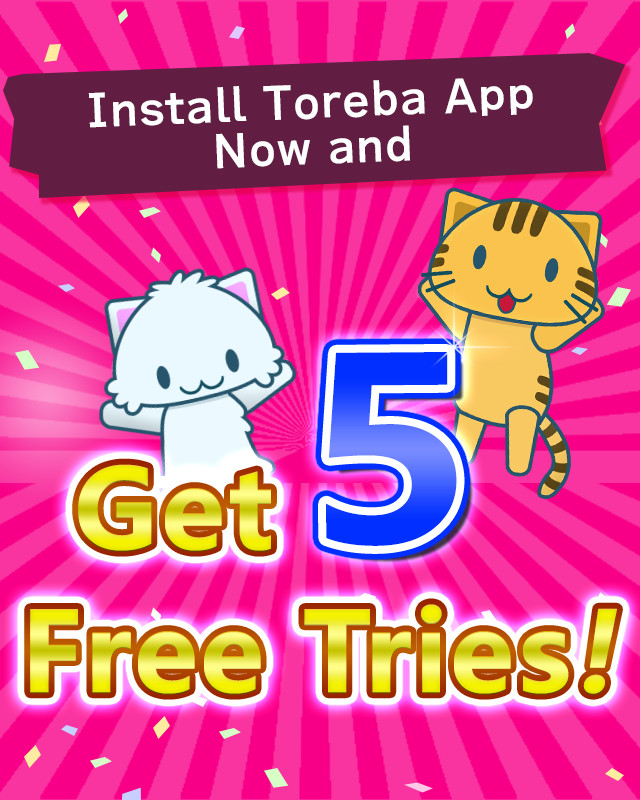 What's Toreba
Register now on Toreba now and play up to 5 times for free!
Come play a real crane game online and get official Japanese plushies and figures!
Get the same feeling as playing a crane game in an arcade with Toreba!
Prizes won will be shipped to your doorstep!
The exciting and fun game makes its way to Android!
* Meet the requirements to receive 1 Free Shipment every 7 days during the ongoing Free Shipping Campaign.(Offer not available for South America and Africa)
* The 5 Free Tries are only available the first time you install Toreba. Only one account per user is allowed.
* Unavailable for players who have already completed the Toreba Tutorial.
◆Languages
English, Japanese, Chinese
◆Operating System
Android 4.3 or higher
◆Internet Connection
Cable or DSL Wi-Fi connection recommended
As the game is played in real time, in order to enjoy the best Toreba experience,we recommend playing playing with a stable internet connection to avoid any lag or delays.
◆URL
Official Site: https://www.toreba.net
◆Contact
https://www.toreba.net/contact
Install APK「Toreba」
1. Allow installation of apps from unknwon sources
From the Android "Settings" menu, go to the "Applications" or "Security" sub-menu and check the "Trust unkwnon sources" option.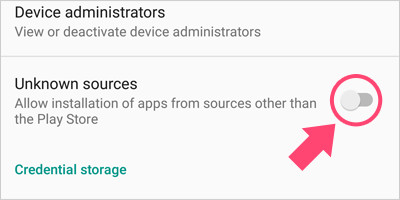 2. Confirm agreeing to trusting apps unknown sources
Click on the OK button on the popup alert.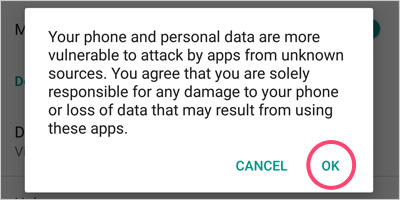 3. Download and install the APK
Go to the Downloads folder and tap on the apk file to install it. Alternatively tap on it from the download completed notification in the status bar.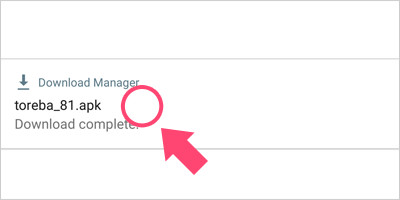 4. Grant Toreba app the requested permissions
Click on the Install button on the install popup.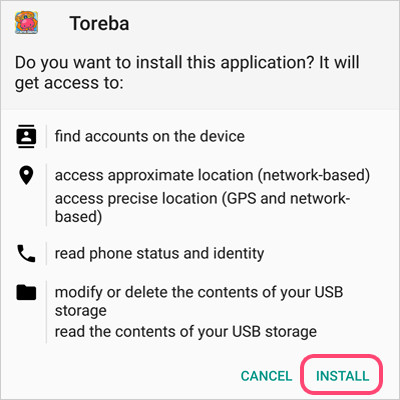 5. Start the Toreba App
Once the installation is finished, tap on the "Open" button to launch Toreba.